Fabric Installations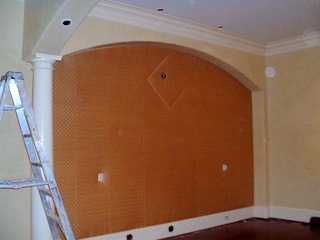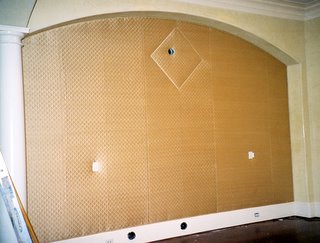 This upholstered silk wall is a giant headboard wall for the master suite. It has a projector overhead for a drop down screen and great acoustical properties for surround sound.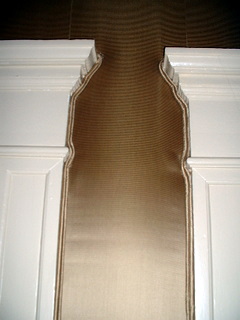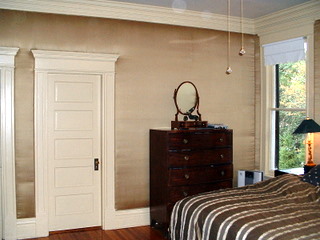 This is a upholstered silk master bedroom. This antebellum home reflects aristocratic comfort while removing the undesirable acoustics of plaster walls.
The Vinings Club projects a quiet comfortable environment for it's members. With upholstered walls everywhere, members can converse privately even in a crowded room.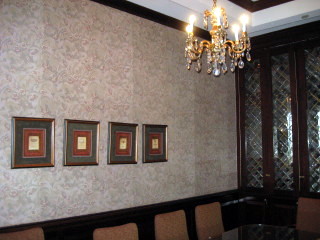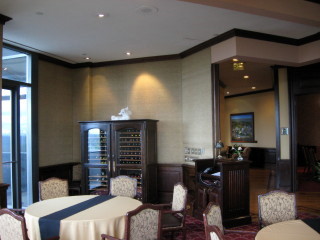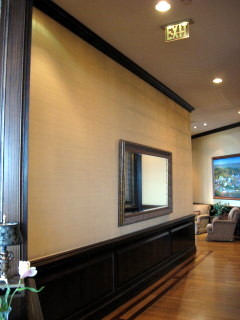 The private meeting room above and the dining room below provide a quiet refined atmosphere.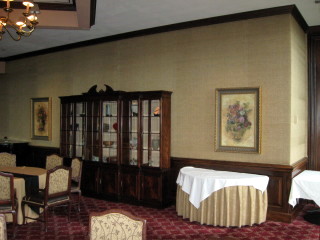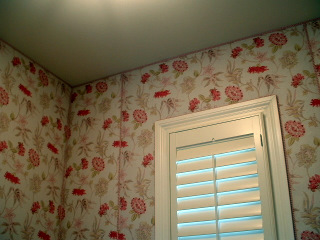 You can do a lot with fabrics. Master bedrooms and dining rooms are the most popular, but fabric works anywhere you want beauty and the accoustical qualities. This picture is of a small computer study that is quiet and comfy now because of the upholstered walls. The same customer wanted this old family trunk upholstered for a showpiece.