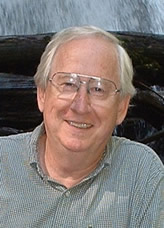 Wallcovering Installation Services
by
Walter Green, third generation master paperhanger

Why should you hire me to install your wallcoverings?

I have been installing wallcovering in the Atlanta area for over twenty five years.


I have over three decades of experience in all aspects of installation.


My range of work runs from budget installations to one-of-a-kind murals.


Wrote The Joy of Paperhanging and the invented The Wallcovering Calculator.


Services include stripping (even for paint), wall repairs, priming, sizing and small interior paint jobs.


Past President of The National Guild of Professional Paperhangers, Atlanta Chapter
What is a "third generation master paperhanger"?
My grandfather, father, two uncles, and two brothers were paperhangers and painters. I have taught others who went on to become professional installers with their own businesses. I have taught many clinics for "do-it-yourselfers. I wrote "The Joy of Paperhanging" over twenty years ago and it is still read today. My articles have been published in Home Magazine, The Mother Earth News, American Paint Contractor and other trade magazines as well as The National Guild of Professional Paperhangers Publications. I invented "The Wallcovering Calculator" and have sold thousands of the books and calculators over the years. From San Francisco to Atlanta I have installed almost every variety of wallcovering. This thirty years of varied experience has put me at a level that professional wallcovering installers call 'The Master Craftsman'. The title is not intended to be a boast, but recognition of dedication to a craft. It is a means for knowing that you are dealing with a trades person who has considerable expertise in their field.
Walter Green is a full service paperhanger!

Do you need six single rolls in your powder room or a thousand yards in your new dental office?
Do you have a simple prepasted wallcovering or commercial goods?
Do you have an inexpensive close-out paper or custom silk screened wallcoverings?
Do you need a skilled installer who is reliable and trustworthy?
Call me today and I will set up a free estimate for you.
770-329-7040, cell phone
email: walter